History Happened Here
N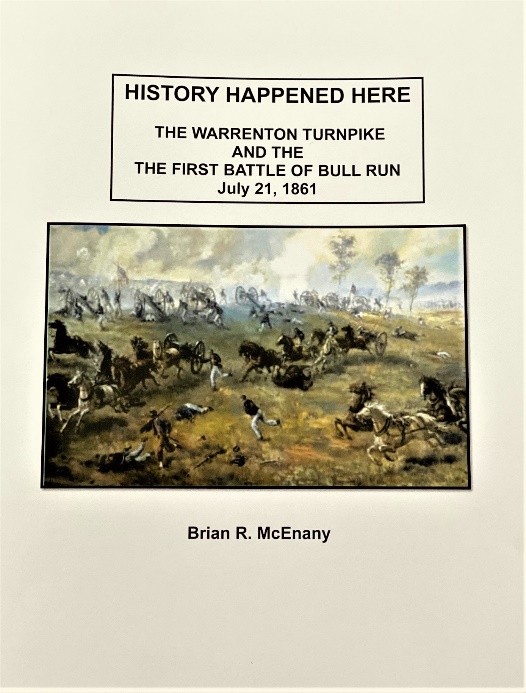 ext time you drive west along US Route 29 – also known as the Warrenton Turnpike and Lee Highway - on your way to visit the Manassas Battlefield National Park or to just take a Sunday drive with a stop at a local winery, try to visualize what the route and countryside might have looked like a century and a half ago when long columns of soldiers walked where you now drive.
The countryside has changed drastically since many history books were written. I created a short tour guide that identifies where significant events took place on July 21, 1861 between Centreville and the battlefield such as the location of Cub Run, where the Federal divisions turned, Mrs. Spindle's farm, the Stone Bridge, events on Matthew and Henry House hills, and finally the debacle at Cub Run bridge when the Federal troops retreated late that day.
If you are interested in obtaining a copy, please contact me at bmcenany@cox.net. Price is $10.